Sydney's Trusted Heritage Roofing Specialists
Only entrust the professionals to offer you the highest standard results. For a free heritage roofing inspection and professional recommendation, call us today!
Roof restoration
H G Nielsen & Co Pty Ltd is Sydney's heritage slate roofing repairs and renovation specialists in the North Shore and surrounding areas. We can work with older suburbs and historic regional towns, premium residential and public buildings, as well as heritage listed buildings. As we specialise in heritage roofing in Sydney, you can be assured of no mess or damage to the building or surrounding areas.
We use progressive close technique to make sure there is no water penetration risk to owner's structure or contents. When you choose us, restoring your roof won't just make it look as good as new, but it will also fix any small problems that could become more serious down the track. For great slate roofing renovation and repairs call us today in Sydney.
Roof replacement
Upgrade your old roof with a new modern style. Whether you're after a classic tiled look or Colorbond steel, we use only the highest quality materials, with expert installation, all backed by material and workmanship guarantees. Call us for premium roof renovation services.
Repairs
If you have existing roofing damage caused by hail, tree branches, or lack of TLC, let us repair it for you, so that the next thunderstorm doesn't take place in your living room. Using the best quality materials and years of expertise, our heritage slate roofing services throughout Sydney and the North Shore can't be beaten.
Guttering and downpipes
All gutters and downpipes eventually need replacing. If yours are rusted, leaking, or blocked beyond repair, speak to our professional team for expert advice. We have a great range to choose from including Colorbond, aluminium or stainless steel, with or without gutter protection.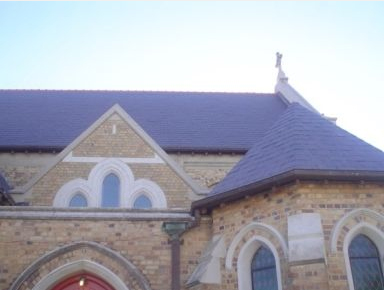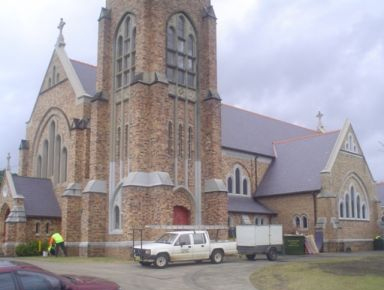 Contact us today
For more information on any of our premium services, feel free to get in touch with us by calling 02 9521 4179. One of our friendly staff members will gladly assist in any way they can.