Professional Shingle Roofing Services in Sydney
The manpower for a fast and quality job!
When it comes to your roof, call the company Sydney trusts. We offer reliable and affordable roof maintenance services throughout Sydney. Our high level of service is reflected by the experience and expertise we bring to each and every job.
H G Nielsen & Co Pty Ltd is dedicated to continually providing the highest levels of workmanship possible. We make sure our team is involved in ongoing training so that we keep up to date with new products and techniques used in the industry and can offer them to you. For fantastic results and friendly, professional service, call us today.

Shingle Roofing in Sydney
When you contact H G Nielsen & Co Pty Ltd, you can be sure of professional and courteous customer service. If you have any questions about roof repairs or construction, don't hesitate to call or email us for a prompt response from one of our roofing experts.
Safety first
Every roof maintenance employee is fully qualified and experienced in their field of expertise. H G Nielsen & Co Pty Ltd's roofing experts adhere to maximum safety measures, work practices and techniques and stay up to date with advances in the industry so they can provide superior service and results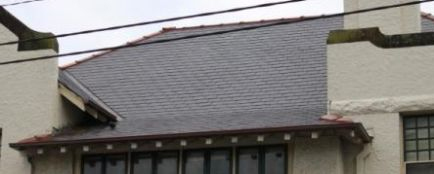 Quick and reliable
H G Nielsen & Co Pty Ltd is the team you need for commercial and residential roof maintenance services throughout Sydney. We will fix the problem at the cause whilst minimising water damage to your property and disruption to your routines. Maintenance issues are solved faster through our experience in finding causes on complex and difficult jobs.